Also offering Independent College counseling and specialized college counseling and portfolio coaching for visual artists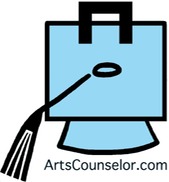 I help artists create strong artwork, technically and conceptually.
Some clients need help in portfolio preparation and others need help  continuing their artistic development. 
I also offer independent college counseling services. Please read more about my services by navigating through my site.